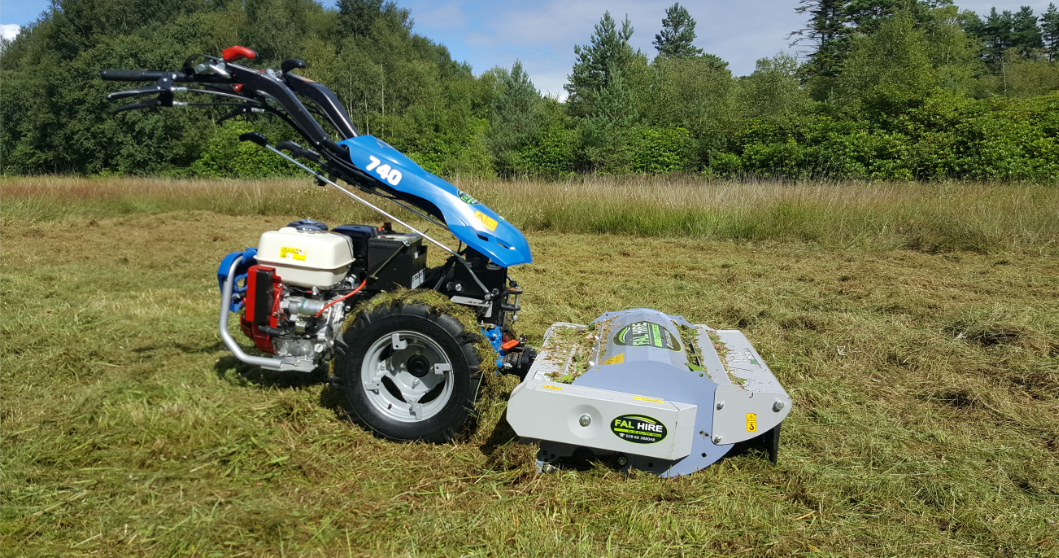 - 13hp Key start Honda engine
- 850mm cutting width
- Fitted with Powersafe clutch, Locking diff for difficult terrain and steering brakes for easy manoeuvrability.
- Heavy duty PTO drive (no risk of belt slipping etc)
Check out our video demo
https://www.youtube.com/watch?v=f9A9lffDzWQ
The flail mower is ideal for use in heavily overgrown areas where other mowers simply can't cope. It is very efficient and will cut vegetation faster and more effectively than a rotary or mulching mower.

The 85cm flail features 36 heavy duty free-swinging blades which work at a high cutting speed to cut, mulch, and leave a fantastic finish.

Cutting height can be adjusted through 5 positions from 10 – 60mm allowing it to tackle all sorts of ground conditions and heights of vegetation.
A full width steel roller at the rear of the mower helps to prevent unnecessary scalping of the ground.